Two Years and Counting
Tuesday May 7, 2013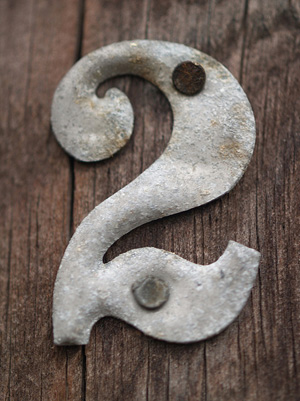 As of this week, I've now been writing this website for two years. I'm pretty damn proud of this.
There have been plenty of thrills and spills along the way. There have also been plenty of schedule lapses. While I have managed to keep to the one-post-per-week schedule, I didn't necessarily manage to write them one week at a time. There have been plenty of occasions where I slipped a week or two (or occasionally even four) behind, and had to frantically scrabble to fill the backlog.
But I got there. As the 2-year anniversary of ThingsBySimon passes, we are looking at 104 weeks of semi regular posts. That's way more than I ever thought I'd achieve.
So, to celebrate hitting two continuous years, I looked back through the archive and found some posts that turned out to be unexpectedly noteworthy.
Most popular (empirically): Quasi-Impossible Card Sculptures
Over the lifetime of the site so far, this one post has nearly 50% more views than the second most viewed one. According to the analytics, almost all those views came via people googling for impossible objects generally.
Most popular (subjectively): Prototyping via Furniture Destruction
Though it didn't get the most views, far more people told me they liked this post than any other. I guess it just resonated well, particularly with people in creative roles that involve trial and error in some way.
Most useful: A7 Flyers - The Guerrilla Marketing Secret Weapon
Several people I know are now using A7 flyers. Several others apparently used this post to convince people they know to use A7 flyers. It may not have changed the world, but I hope seems to have helped people promote their stuff more effectively.
Most unexpectedly satisfying: Smiling in The Drizzle
As mentioned in "Sometimes You Have to Publish Something that Sucks", there are many posts here that I'm really not that happy with. On the other hand, some of them look far better in hindsight. Smiling In the Drizzle was one that I didn't really appreciate at the time, but in retrospect I'm really happy with how it captured the moment.
Best gratuitous beard photo: Madness? THIS IS EDINBURGH!
I think this one is pretty much self explanatory.
Here's looking forward to year three!
(Photo by Flickr user takomabibelot, licensed under Creative Commons)
Next post: It's About Time… For a Poster »
« Previous post: Cards and Strings: A Late Night EG Collaboration