Smiling in The Drizzle
Saturday August 13, 2011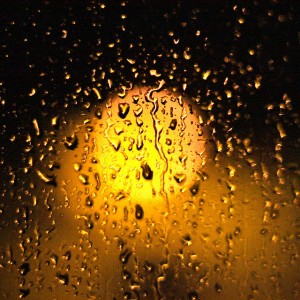 Edinburgh is crazy during the Fringe. 2,500 productions, 42,000 separate ticketed performances, and a city of half a million people that almost doubles in population during August. It's also very damp, with a near constant springtime drizzle that's light enough for you not to really notice it, but consistent enough to eventually soak you.
In between making the shows happen, Vyom and I have been taking our umbrellas and walking around just tripping out on the experience that is this city.
In the past week, we have performed in a gay bar, a ukelele cabaret, the basement of a castle, a surgical museum, and that's just a tiny subsection of the weird and wonderful venues that populate this city.
We have given out several thousand flyers, met everyone from producers to performers to insane denizens of the Edinburgh night. While hitting the various shows to see what's out there, we've witnessed (among other things) a guy dressed as a bear playing the ukelele, The Gentleman Rhymer combining hip hop and good manners, and musicians singing everything from hauntingly beautiful original songs to mashups of nursery rhymes and death metal.
There's also an interesting combination of facts that occurred to us:
Fact one: the Edinburgh Fringe is by far the biggest performing arts festival on the planet.
Fact two: it has grown steadily larger each year, with 2011 being the largest yet.
Consequently (and this is obvious when you think about, it but still pretty trippy to actually express) we are currently in the middle of the biggest celebration of performance art in the history of the human race.
It's a thought that makes me grin each day as I walk out into the Edinburgh drizzle to see what's happening.
(Photo via Flickr user kevindooley, licensed under Creative Commons CC-BY-2.0)
Next post: Manipulators – Hit The Gym »